Can you guess that one thing you unknowingly ignore while you gear up for your daily work out? Yes, you guessed it right; it's wearing the right sports bra! Let's accept one fact: most of us don't know and feel shy to discuss how to pick the right women underwear when it comes to working out and bear the discomfort throughout the session.
How to Buy a Sports Bra
If you are also one of those poor ladies, stop being worried, because today I am going to share a few tips and tricks that you must consider while purchasing your next sports bra:
1. Before You Make a Decision, Consider the Level of Workout:
The first rule of thumb is to see what kind of workout you are going to do; low impact or high impact? The decision to pick bra will depend on whether you are intending to do yoga or HIIT. In case of low impact workout, which is yoga, compression sports bra is the right fit; whereas in case of high impact i.e. HIIT, you should go for encapsulation sports bra.
2. Keep Support Your Priority:
When choosing a bra, examine yourself. If you have a big bust, look for a bra that gives you more support. By support, I mean a bra which has cushions or straps to support your busts. This goes without saying the wider the straps are the better it is. A word to the wise: no matter what size you have, the right sports bra comes with support, side panels, and layers to give you immense comfort.
3. Consider Moisture Wicking Bra:
One of the most common issues women find with their bras is that their bras don't absorb sweat and moisture as they should. Many famous women underwear brands have now come up with the bras which have the ability to absorb the moisture while you work out. So, seek bra which is madeup of moisture-wicking fabric. They will not only give you extreme comfort but also prevent you from having skin irritation that is usually caused due to increased sweating.
4. Go for One Which Gives You Smile Wrinkles:
Listen to those folds, loosens and wrinkles. This will help you in determining which sports bra you should go for according to your bust size. If your bra gives you cup wrinkles that means it is not fit for you; in case of smile wrinkles, go for one, for that it will give you support and hold your busts tight. If you have large busts, go for a bra that is not too much stretched and is adjustable.
Moreover, in such case, purchase one which has front closure, padded shoulder straps, wide straps, side support, and is encapsulated.
5. Encapsulated Sports Bra is The Right Choice: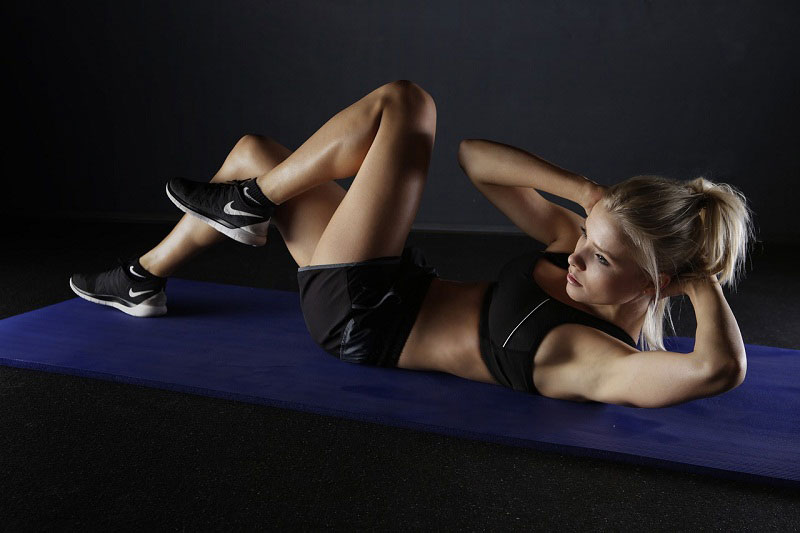 Regardless of the workout, the encapsulated bra is the right one. These bras have a separate section for each breast which prevents bouncing with extreme support as opposed to other bras. Don't go for a bra which gives you only Small, Medium or Large sizes, instead choose one which has a cup and band size.
6. Test Before Making a Purchase:
Once you have selected your bras, the next step is to test them and choose the right fit for you. Consider if you busts spill out over the top, escape the bottom when you lift arms or the back strap is pulling higher than the front area, you have got the wrong size.
Don't hesitate to try multiple bras until you find the right size for you. Try them by lifting your arms and jumping to see if it fits your body well.
Now that you know why your bra does not fit you, choose one that fulfills above requirements.