When two behemoths of the mobile phone industry unveil their flagship product within a short period, you simply can't help pitting one against the other. It wouldn't be far fetched to christen such momentous occasion as the Super Bowl of the cellular world or any mega super-duper popular sports event recognizable in your nick of the woods. So, without further ado let's delve into iPhone 8 Vs Samsung Galaxy S8 war!
iPhone 8 Vs Samsung Galaxy S8 – The Preliminaries
While it's almost an unwritten rule and a norm to kick off such comparisons with aesthetics (superficial right? Not everything is about the looks), we are going to adopt a different approach for the preliminaries and take a peek at what's under the hood:
GPU

iPhone 8

Samsung Galaxy S8

Hexa-core (2x Monsoon + 4x Mistral)
Octa-core (4×2.35 GHz Kryo & 4×1.9 GHz Kryo)

RAM

2GB

4GB

Architecture

64 Bit

64 Bit

Storage

64 GB

64 GB

Expandable Memory

No

Up to 256 GB
Anyone fluent in mobile lingo or simple mathematics can easily see that arch rival Samsung has an edge over the iPhone 8 when it comes to share processing power. But Apple has an ace up its sleeve in form of its proprietary A11 Bionic processor. The little "Speedy Gonzales" of a chip has proved time and again during various benchmark tests that it's capable of rendering voracious graphics and apps faster than its arch rival. On the other hand, Samsung is dependent on its Exynos 9 series (proprietary).
The chipset is amalgamation of state of the art innovations like 10 nm FinFET process and 2nd generation custom CPU core, but still falls a fraction of hair short of the muscly A11 Bionic. Now Samsung enthusiasts might argue that there's a 2GB RAM difference between the two phones, but Apple chose to integrate a co-processor "M11" to level the core disparity, whereas this feature is missing in the Galaxy S8. The only silver lining for Samsung in this preliminary round is the expandable memory slot, which is absent in the iPhone. So, iPhone 8 Vs Samsung Galaxy S8 preliminary round goes to iPhone 8.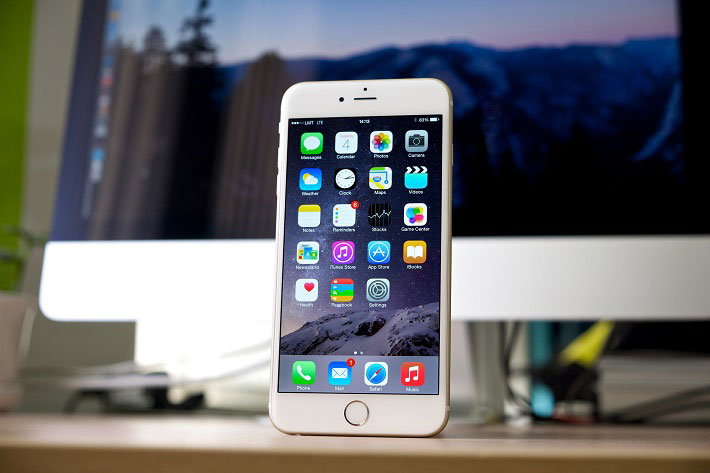 Image: Flickr
iPhone 8 Vs Samsung Galaxy S8 – Aesthetics
So, yeah, looks aren't that important, but ultimately they have to be taken into consideration. You wouldn't want an all-powerful but visually unappealing phone, would you?
Length

iPhone 8

Samsung Galaxy S8

138.4 mm

148.9 mm

Weight

148 grams

155 grams

Build Material

Case: AluminiumBack: Mineral Glass

Case: MetalBack: Metal

Colors Available

Gold, Silver, Space Grey

Midnight Black, Orchid Gray, Coral Blue, Arctic Silver, Maple Gold
As far as aesthetics are concerned, Samsung is the clear frontrunner. With Galaxy S8, Samsung has mixed things up with the end product much prettier than iPhone 8. Apple's rationale for keeping the same albeit "iconic" look might induce a nostalgic feeling, but after the eight generation, it just became tales. Both the phones flaunt a glass back to accommodate wireless charging feature. To iPhone users, this might be a new innovation, but Samsung introduced this feature two generations ago.
Display

iPhone 8

Samsung Galaxy S8

IPS LCD

Super Amoled

Display Screen

4.7 inches (~65.4% screen-to-body ratio)

5.8 inches (~83.6% screen-to-body ratio)

Resolution

750 x 1334 pixels (~326 ppi pixel density)

1440 x 2960 pixels (~570 ppi pixel density)

Pixel Density

326 ppi

570 ppi

Touch Screen

3D Touch Touchscreen, Multi-touch

Capacitive Touchscreen, Multi-touch
Discussing the merits and demerits of IPS LCD Vs Super Amoled overlaying technologies that each proprietor puts on top of these would require another full length article. In the meantime, the specs speak for themselves. In the display and resolution department, Samsung takes the lead.
iPhone 8 Vs Samsung Galaxy S8 – The Headphone Jack Controversy
It's really not a controversy per say, as Apple chose to leave out the headphone jack in the previous iteration too. But this gives Samsung a distinct advantage over its arch rival, as users don't have to cough up extra money to purchase an adapter to connect their headphones. Another slight disadvantage of iPhone 8 is that (which surprises me) Apple still hasn't picked up on the dual sim functionality. The iPhone 8 can only accommodate a single sized nano sim, whereas the Galaxy S8 can accommodate two. The Galaxy S8 also boosts a larger battery of 3000 mAh compared to iPhone 8's 1822 mAh, thus ensures more talk time i.e. 14 hours for the iPhone 8 and around 20 hours for the S8.
iPhone 8 Vs Samsung Galaxy S8 – OS Comparison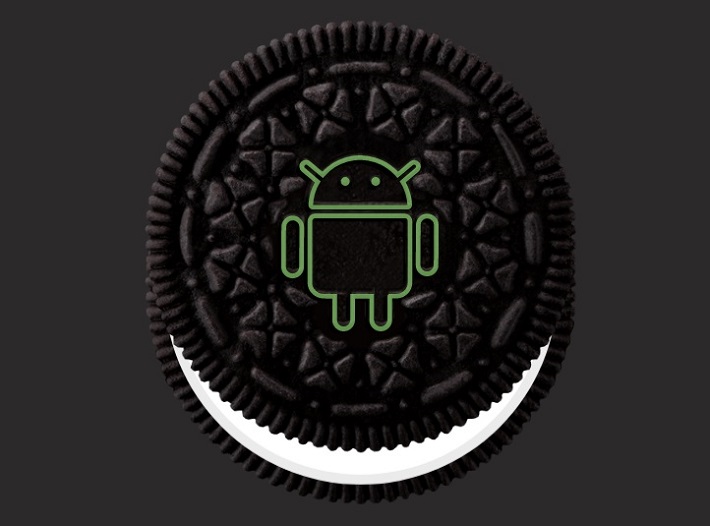 The Samsung Galaxy S8 runs on Android 8.0 Oreo, which coupled with deal sweeteners like Samsung Connect and Game Launcher give it the distinction of being the most feature packed smartphone in the market nowadays. As for the iPhone 8, it comes pre-configured with iOS 11, which is so far the most streamlined and fluid of the iOS iterations. Apple has wisely decided to address several drawbacks of the previous OS like the inability to organize home screens and apps. The control center has also gone for overhaul making it more concise/ precise without sacrificing any of its capabilities.
Sadly, the local file manipulation is still unavailable on the iPhone 8 despite all the tweaks and upgrades. What's even more frustrating is that iPhone users can manipulate data on cloud servers through files app, but local files remain inaccessible to them. On a positive note, Siri has undergone a minor tweak making her sound less machine like.
iPhone 8 Vs Samsung Galaxy S8 – Camera
Camera has become an integral part of cellphones nowadays. So, let's see how both the titans fare in this department:
Camera

iPhone 8

Samsung Galaxy S8

12 MP, f/1.8, 28mm, phase detection autofocus, OIS, quad-LED (dual tone) flash

12 MP, f/1.7, 26mm, phase detection autofocus, OIS, LED flash

Video

2160p@24/30/60fps, 1080p@30/60/120/240fps

2160p@30fps, 1080p@60fps, HDR, dual-video rec.

Secondary

7 MP, f/2.2, 1080p@30fps, 720p@240fps, face detection, HDR, panorama

2160p@30fps, 1080p@60fps, HDR, dual-video rec.
Both the cellphones have somewhat similar specs, which clearly doesn't leave much room for comparison.
Verdict
In culmination, it's reiterated that the aim of this article is provide the audience an unbiased and impartial comparison between Apple's iPhone 8 and Samsung's Galaxy S8. It's up to personal preferences and inclination of each individual toward the iOS or Android to make the final call.