This year the fashion industry has a lot of unique trends to follow. As we are moving to the spring season of another new year, 2019 brings new fashion goals and latest trends. The must-have styles of  the latest fashion trends of 2019 have come from the spring runways and collections. This year we expect few echoes from the nostalgic past such as striking colors, funky tie-dye prints, skirts, puffy sleeves, and none other than cropped denim vests. Snakeskin and biker shorts are still going to maintain their position through 2019 fashion trends.
Moreover, Pinterest in its top 100 trends for 2019 has revealed this year's fashion and lifestyle updates such as unique African styles, sneakers, bamboo, and straw bags.
List of The Latest Fashion Trends
Following is the breakdown of the trends that we are so excited to see everywhere:
1. Yellow is the New Black:
The new Pantone colors, especially yellow is what we are about to see in 2019's latest fashion trends. The soft and sublime shades of yellow are all embraced gracefully by Brandon Maxwell, Escada, Tibi or Rodarte in Spring 2019 runways. Perfect color for the spring season, grab one yellow dress or two before the weather turns hotter.
2. Snakeskin:
From all decades, animal prints have remained a hot favorite for classy ladies and also a style and status symbol. Last year's zebra and leopard prints are replaced by snakeskin- an overlooked but a striking animal print. And hey, if you don't prefer, no need to wear the 'real' snakeskin. The faux snakeskin prints option is equally perfect option to keep your pace up with the 2019's latest fashion trends.
3. Time to Tie-Dye:
From the NYFW runway, Zoe Latta, John Elliot, and Mike Eckhaus brought forward the tie-dye as the new trend for this year with their statement jackets and pants. The gorgeous 60s style is revamped with an entirely different approach and undeniably stunning way. The funky tie-dyed colors will make the go-to dresses this summer. Why not let your clothes do the fashion talk?
4. Patchwork Style:
Carrying forward from the 2018 closet, textured patchwork promises to take us by storm this year. The myriad patchwork is about to hit the markets and dominating most of the fast-fashion retailers. No, it is not going to be for your dress only, but your monotonous shoes and accessories are also going to be replaced by the maximalist glare of patchwork. So are you ready to embrace one of the latest fashion trends for 2019?
5. Bucket Hats:
If you are planning a vacation this year, probably there is one thing that you would not want to miss out is to grab your bucket hats from the latest fashion trends for 2019 by Michael Kors and 3.1 Philip Lim. The floral and edgy patterned hats will complement your summer attire. These coral shades are worth the trading with your outdated fedoras!
6. Denim Vest has a Major Comeback!
If there is one thing worth waiting for this year is to see vests in our closets again. This cool version of denim was debuted on spring 2019 runways by Anna Sui. This boho-inspired style is the right piece of denim to add some more to your look throughout the year.
7. Puff Sleeves: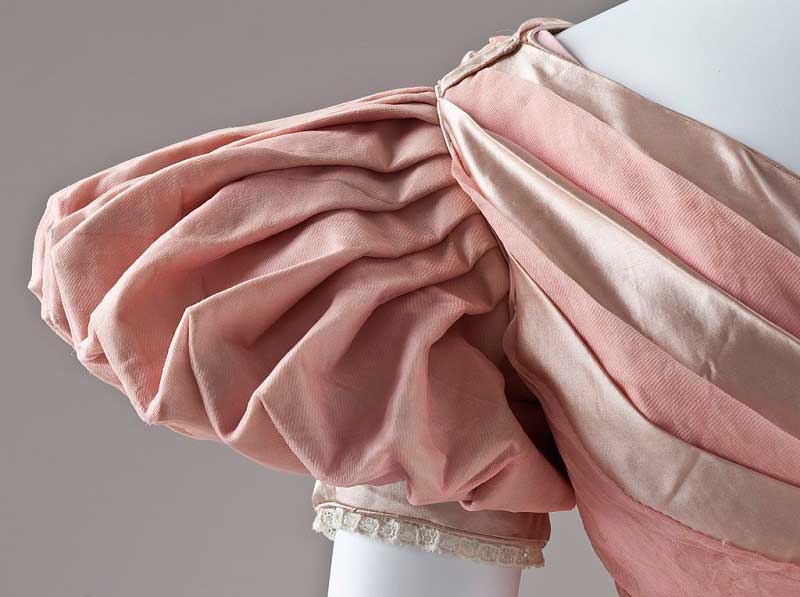 Throughout 2018, one of the top fashion searches on Google were the '80s inspired fashion looks. So it does make sense to make this come-back as the latest fashion trends of 2019 on the spring runways. With whole new patterns and prints, statement puff-sleeves with waist belts from the '80s is gladly embraced this year. If you have missed out that vintage store near your home or you are not that into your mom's closet, maybe this is the time to rethink and grab one or two vintage dresses.
8. Micro Handbags, Seriously?
Yes! Contrary to 2018, this year's latest fashion trends are going downsized- at least for your bags! Having said that, we will have to downsize our accessories starting with handbags. This tiny accessory may not be too practical though but is definitely your new fashion statement. And maybe a true battle for those bag-ladies! So, next time when you head out, make sure you carry the necessitates ONLY. You don't need to worry about losing this important accessory- juts attach the shoulder strap and you're good to go.
9. Double Toned Colors:
Okay, not only the multi-colored tie-dyes are new fit for you but the two-tone colors are also a good option. Thanks to Marc Jacobs and Amy Smilovic who gave an alternative to those who are not much into wearing multi-colored dresses. So, whether you want to mix and match funky colors or want to add a striking touch to black color, two-toned dress is a sure fire way to wear your favorite colors.
What do you say about these latest fashion trends for 2019?
Do you wish to add more to this list? Or want to share your favorite fashion trend with us, hit the comments below.
Stay tuned for more fashion, style, and tips with abeautifulmadness.net