As the winter months approach, the cold, dry air begins taking a toll on the state of many people's hair. For those who consistently use hot tools such as curling irons or straighteners or frequently dye or bleach their hair, the winter months can be especially damaging. Whether you need your hair to be silky and shiny for an upcoming event or just want to style your hair easily before a long day of HSI trainings, doing so can be difficult when the dry winter air makes your hair especially frizzy and unruly.
3 Best Hairstyles for Constantly Dry Frizzy Hair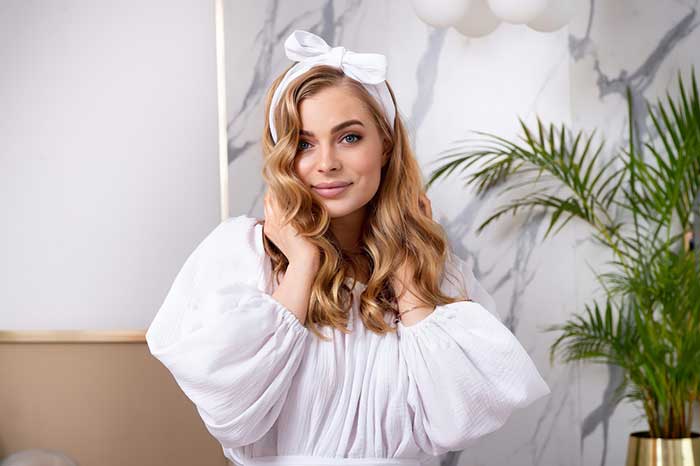 Here are some of the best hairstyles for dry, frizzy hair to keep you looking and feeling great all winter long.
1. Heatless Curls
Give your dry hair a break from heat styling and keep your locks looking shiny all day by trying out one of many heatless curling methods. Whether you opt to sleep in hot rollers or braid your hair for a few hours after a shower, there are countless methods of getting curly and wavy hair with no heat damage. Plus, styling your hair without heat over a longer period of time is the key to reviving dry, dead hair.
2. Add a Bandana
Style your hair with ease by adding a bandana to any look for an instant pop of color and touch of personal style. This will not only conceal dry, frizzy hair and make your locks appear more uniform but will also work to effectively protect your hair from environmental factors such as wind and rain that can cause further dryness, frizz, and even tangles that lead to breakage.
3. Slicked Back Ponytail
A slicked back ponytail not only looks elegant, professional, and all around stylish, but it is one of the least damaging and most nourishing hairstyles for dry hair. Instead of slicking your hair back with a gel or harsh styling product, opt for a nourishing serum or hydrating oil. This will keep your look in place all day while also giving your hair a much needed boost of moisture, so you can enjoy smooth and silky strands even after you take your ponytail out.
Conclusion:
If you're worried about this style making your hair look greasy, opt for a small amount of serum or oil and build it up gradually to get the sleek look you desire. If you accidentally use too much, brush it through to distribute it throughout the length of your hair; this will also help to nourish dry ends.
Read Also: Surprising Ways to Use Dry Shampoo