So, you're looking for a career change or an additional income stream in 2022. While there are plenty of opportunities out there to earn an income working from home or for yourself, one of the most lucrative and easy-to-start careers is that of a real estate agent.
Top Reasons As To Why Become A Real Estate Agent
There are a number of reasons why 2022 is one of the best years to become a real estate agent, which we'll explore in this article. After passing the steps of becoming a real estate agent and getting your real estate license, you can make a ton of money in this industry.
The Market is Going Strong
You probably know someone who is looking to either sell their home or buy a new one within the last year. Market trends have witnessed sky-high home values and bidding wars to get the home of their dreams.
But what does this mean for real estate agents? Well this is how much of real estate agents make money.
It means they're making much more money than in previous years, thanks to the commission structure.
Typically, real estate agents make anywhere from 1.25%-3% from the sale or purchase of a home. With home prices increasing and toppling astronomically high records, this means real estate agents are raking in cash. Monetary gains are the biggest consideration for most people when they consider the reasons to become a real estate agent.
People Are Looking to Move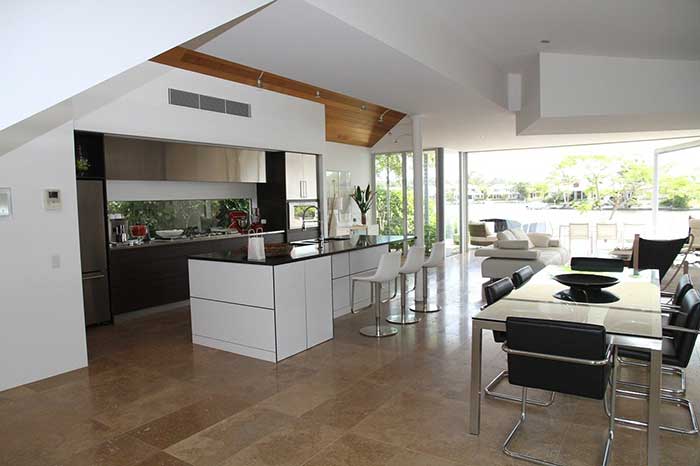 After two years of being stuck at home, people realize that they don't necessarily love where they live anymore. It is estimated that nearly 8.9 million people have moved home since pandemic began. People who live in cities are looking to upsize and move to the suburbs or into a rural area with more space and a yard. People who found it difficult to take care of a large home on their own are looking to downsize now.
With this movement, there are plenty of home buyers and sellers looking for real estate agents to represent them during the buying and moving process. This means your client book will fill up easily and quickly. Is this not enough reason to become a real estate agent.
Real Estate Tools are Top Notch
A real estate agent's productivity is at an all-time high with the help of awesome assistance available. Automated online tools and easy-to-use platforms make lead generation, marketing, and branding extremely easy for everyone.
For example, Haines has an excellent lead generation tool real estate agents use to grow their client book and find the best properties to list on the market.
You'll save a ton of time when you use lead generation tools, in-fact this is one of the secret tools to grasp when learning to become a real estate agent so you can focus more on your business and making your clients happy.
Flexible Hours and Commitment
Being a real estate agent is partly entrepreneurial. Many people want to work as their own boss and that is one of the top reasons to become a real estate agent. While your broker will provide you with the fundamental tools you'll need, it's up to you to take your business in any direction you want. This is the benefit of becoming a realtor.
This means you can work flexible hours when you want and can commit as much time as you deem necessary to your business. If you only want to deal with rentals in the city center of Chicago and Illinois, then you can! Or maybe you only sell beach houses in California or water front properties in Florida. You can choose how you run your real estate business.
Have You Decided?
These are the top reasons why you should consider picking real estate as your career. Do let us know what you have decided by commenting below!