Owning a home is one of the most gratifying experiences you can have. After finding the perfect home and going under contract, it may feel like all of your work is done. But there are a few more steps you need to take before you can officially call yourself a homeowner. In this blog post, we'll outline what those steps are so you can be prepared for closing day.
What To Do After Going Under Contract On Your First Home
Going under contract is just the start of a journey for homeowners. Here are some points that you should pay attention to:
Have a professional home inspection done
When you purchase a home, it's wise to have a professional home inspection completed. This helps ensure that any hidden issues, such as faulty wiring, plumbing problems, and potential mold infestations, are found and addressed before the sale is finalized.
Doing this can save the buyer thousands of dollars in costly repairs down the line. Moreover, owning a home with known issues provides peace of mind and will help ensure that there aren't any unwelcome surprises typical of buying a fixer-upper. It's always worth consulting with reliable professionals in order to get honest advice about what needs attention prior to purchasing your new home.
Read Also: Increase the Value of Your Home
Get homeowner's insurance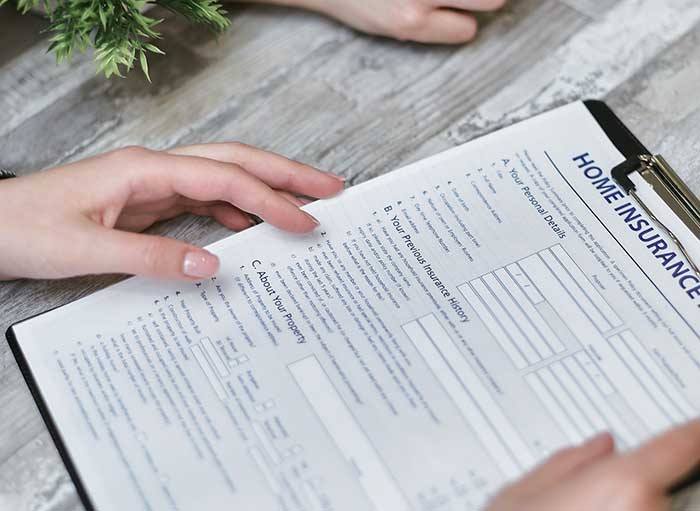 Every homeowner should consider getting homeowners insurance to protect their property. An insurance plan can provide financial protection against risks that could cost you a large sum of money to fix out of pocket. Homeowners insurance provides coverage if your property or the possessions in it are damaged, destroyed, or stolen due to weather events, vandalism, accidents, or other covered losses.
Your homeowner's policy may also provide personal liability coverage which can help pay legal fees and medical bills if someone is injured on your property. Shopping around for the right homeowner's insurance policy is an important step as different policies offer different levels of protection. It's also worthwhile to speak with a qualified representative who can provide advice on what type of coverage best fits your needs and budget. With the right policy in place, you will have peace of mind knowing you have financial assistance if something goes wrong. If you are looking to sell homeowners insurance, reach out to a company like Haines for help!
Start the process of getting utilities set up in your name
Taking the first steps in getting your utilities set up in your name can be a time-consuming and daunting task, but it doesn't have to be. Start by researching what options you have for setting up utilities in your local area; some areas offer more providers than others, so you'll have to find which ones fit your specific needs. Then make sure to gather the necessary information and documents; utility companies often require proof of identity, billing records, and other details before they are able to set up any services. After that is done, contact each provider separately and go through the necessary steps – such as agreeing to their terms and conditions – to get their services turned on in your name. The process can take a bit of effort, but having the right information ready will help make it go much smoother.
Begin packing and decluttering your current home
When it comes to packing up and decluttering your current home prior to a move, it's important to start planning ahead by gathering supplies such as moving boxes, sorting through items you no longer need, and figuring out how you'll label and organize all of your belongings. Depending on the size of your move, it may be helpful to plan what items will be moved first so you can begin working down the list systematically. Additionally, don't wait until the last minute – pack non-essential items well in advance and set aside an area for items that must stay unpacked until the big day. Decluttering is also key for any successful move – donating or recycling anything that no longer serves a purpose in your life and eliminating unnecessary stress in the long run!
Notify your employer of your upcoming move
Moving to a new location can be both exciting and daunting. It is important to let your employer know that you are planning to move so they can plan ahead for the transition. Informing friends, family, and colleagues in advance of your move will also ensure smoother proceedings. It is recommended to notify your employer as soon as you are sure of a definite moving date. Providing detailed information on when you plan to arrive in your new home will help them understand the time frame and impact this may have on current work engagements. Letting them know when they can expect you back in the office or any other arrangements which need to be put in place will ensure the process is managed with transparency and the necessary support systems are available during the transition.
Research schools in the area if you have children
If you have children, it is essential to research schools in the area thoroughly before making any decisions. Look into the academic curriculum and extracurricular activities that each school offers. Look at their test scores, speak to teachers or current parents for insight into their experiences, and visit the campus in person if possible. Additionally, consider the specific needs of your child when deciding which school is the best fit for them- for example, if your child has special language needs, make sure that the school can provide appropriate resources. Taking time to research local schools with care will be beneficial in ensuring that your child has a positive and successful educational experience.
Conclusion
Congratulations on taking the first steps in buying a home! These are all important things to remember as you get closer to your moving date. Just be sure to take your time and enjoy the process – after all, a new home is a fresh start full of endless possibilities.