(To find where I found those images, simply click on them)
Like most book lover, I absolutely adore bookish things. If I could, my whole entire would be book themed. Sadly, I'm not so all I can do is dream of owning some of those things.
One of my favorite things to have on my shelves is a bookend. I have only one pair, but there are so many I want to buy once I have my new shelves. I currently own a pair of black pug like those below, but I wish I had more than one pair. Sadly, Chapters stopped selling them.
I have a huge crush on pugs. They are just so cute! Of course, I love those other bookends here!
Another look I really love is the vintage one. Here are two types of bookends that could work really well!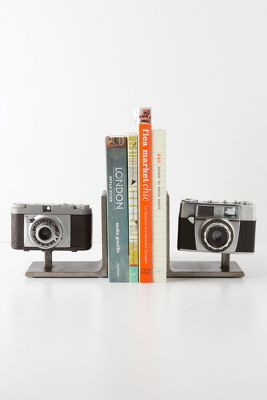 Looking for a Steampunk look? This could work for you, no?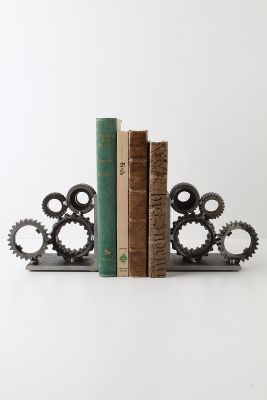 Maybe you're more into the sailor look. If you are, here's the final touch to add to your shelves!
Or Maybe you would prefer to simply have book on you shelves. Maybe this one will make you happy!
Which one is your favorite? Do you have bookends? What are they like?