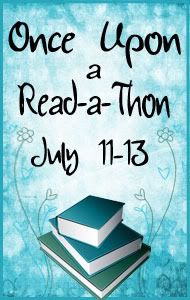 So this is the end of the Read-a-Thon. I didn't read as many books as I would have liked, but I did great considering the fact that I was working both Monday an Tuesday. So here are the books I read!
1-
Divergent
by Veronica Roth
2-
The Gathering
by Kelley Armstrong
3-
Fins are Forever
by Tera Lynn Childs
4-
The Iron Knight
by Julie Kagawa
So many great books! I also took part in two challenges
HERE
and
HERE
How many books did you read?